Criminalized Survivors: Today's Abuse to Prison Pipeline for Girls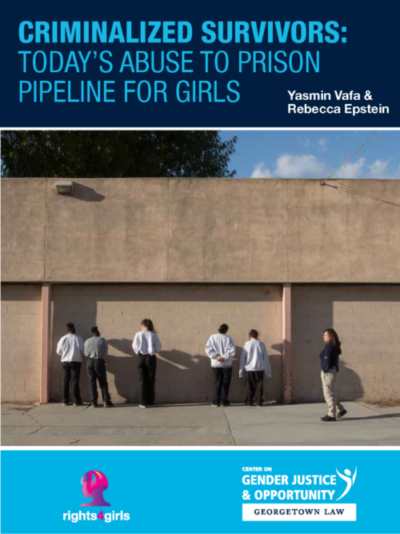 Criminalized Survivors: Today's Abuse to Prison Pipeline for Girls April 2023
The new report from the Center on Gender Justice & Opportunity at Georgetown Law and Rights4Girls is a follow-up to our 2015 publication, The Sexual Abuse to Prison Pipeline: The Girls' Story, examining where the pipeline is today for girls in the wake of the Black Lives Matter movement, the #MeToo movement, and the pandemic. Our analysis reveals that our systems are not only allowing girls to fall through the cracks, they are still actively punishing victims, rather than helping them heal. Our report calls for systemic change to stop sexual abuse and end the criminalization and re-victimization of survivors.
Read the full publication here: Criminalized Survivors: Today's Abuse to Prison Pipeline for Girls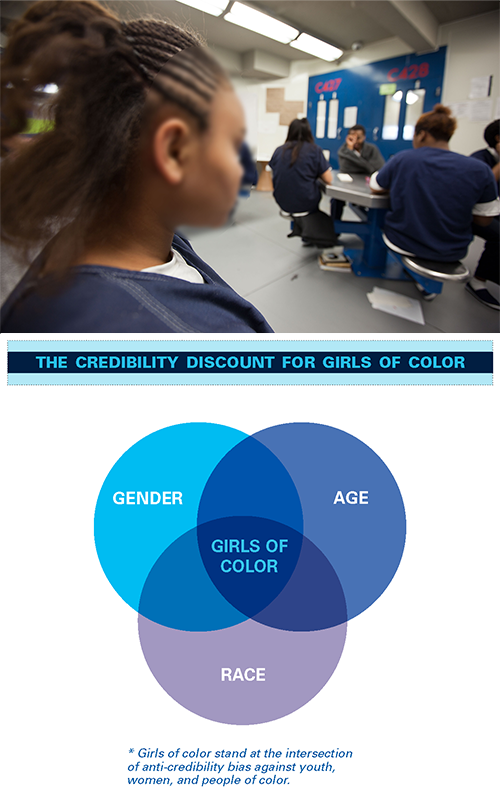 We highlight three pathways into the system for girls as among the most urgent to address:
Survivors of sex trafficking who are punished for prostitution or as traffickers themselves;
Survivors who harm their abusers in their attempts to escape or in self-defense; and
Survivors who report sexual abuse to police, but are charged with filing false reports.
We also discuss progress that has been made in law and policy at the state and federal levels to protect survivors of sexual violence, and provide guidance for further action.
Since the launch of our original report, the concept of the abuse to prison pipeline has spread widely, helping shape the public narrative around women and girls' incarceration. The Girls' Story: The Sexual Abuse to Prison Pipeline has been cited in hundreds of peer-reviewed journals, law review articles, and reports, influencing laws, policies, and legislation designed to protect survivors and promote trauma-informed practices for victims of gender-based violence.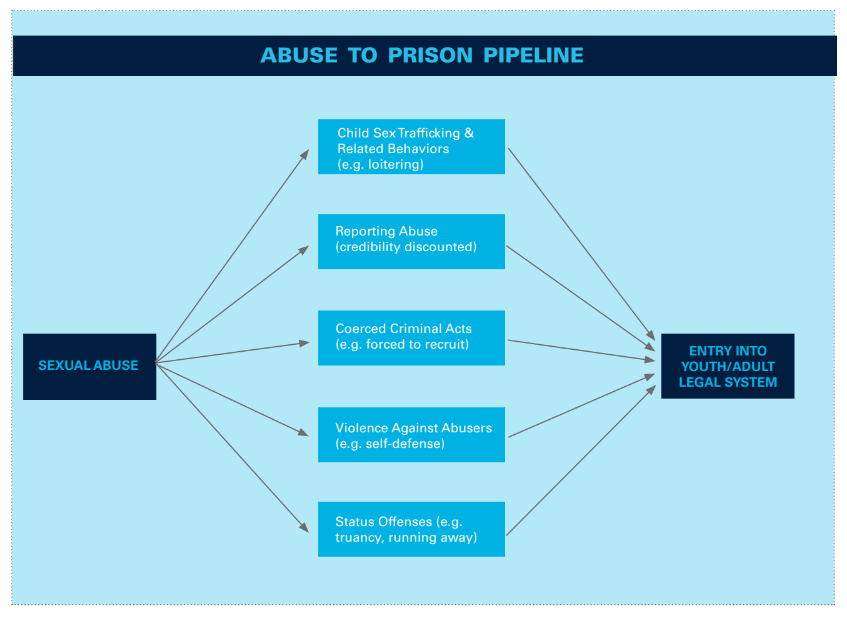 Key Findings
Progress in disrupting the pipeline has been made since 2015. As a result of increased awareness, many states have enacted safe harbor laws and other legal reforms that mitigate punishment for trafficking survivors whose actions stem from their abuse.
Despite this progress, the abuse to prison pipeline for girls persists. Bills introduced in Congress since 2015 have generally not resulted in meaningful change, and implementation of the laws that do exist is often limited by challenges to resources, training, and communication. Despite being child victims of crime, many survivors are still being detained or are forced to resort to violence in extreme cases to escape or defend themselves against their adult exploiters.
Police, and even schools, contribute to girls' criminalization. Law enforcement and educators perpetuate the pipeline when they file charges of false reporting or suspend girls who report sexual abuse—effectively turning the very systems that girls turn to for help into mechanisms of punishment.
All girls and youth who experience violence deserve to be met with support, safety, and healing. It is our hope that this report and the guiding principles it offers can help spark the change that's needed to end the harmful and unjust patterns of criminalization in which survivors of gender violence are punished for the abuse they experience and instead promote the more equitable treatment of girls.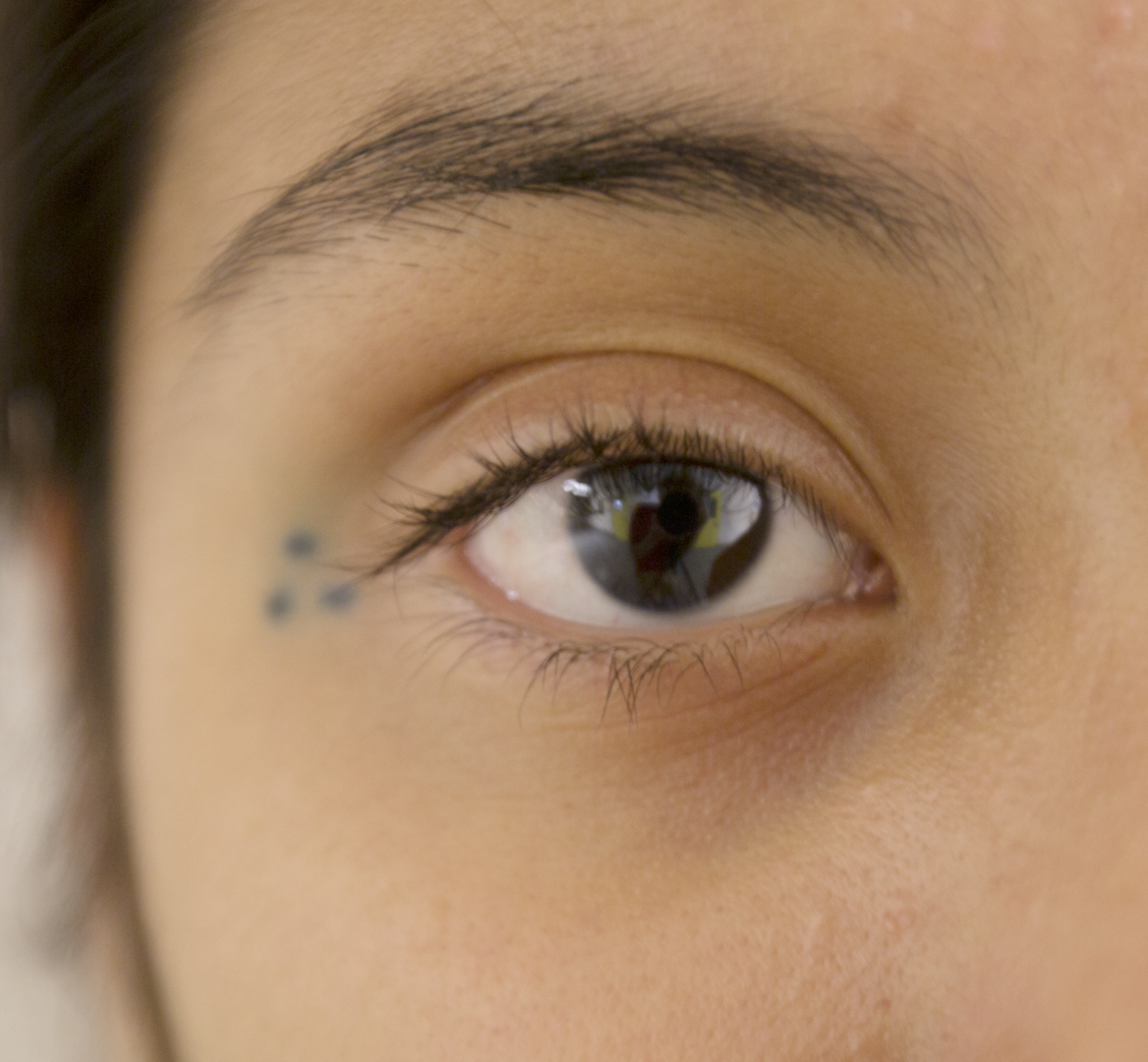 Calls to Action
Prevent gender-based violence by investing in ending sexual assault and abuse
Decriminalize and support girls who have been sexually abused and end the punishment of children who act against abusers in self-defense
End the "credibility discount" against girls and hold law enforcement accountable for disregard of abuse claims
Address the disproportionately high rates of sexual abuse against girls with intersectional identities
Ensure that efforts to address gender-based violence account for the unique experiences and vulnerabilities of adolescent girls