I Am the Voice Art Compilation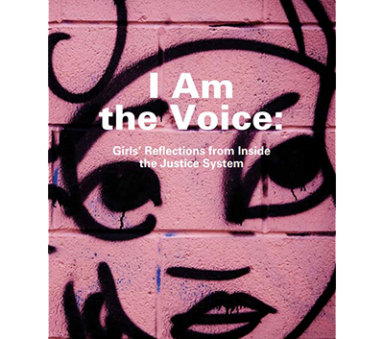 Girls' Reflections from Inside the Justice System
To truly support girls, we must hear their stories, respect their perspectives, witness their brilliance, heed their creativity, and recognize their resilience. This booklet reflects that philosophy. This compilation of girls' visual and written work from across the country, created in partnership with Rights4Girls, reflects girls' experiences with the juvenile justice system. It is intended to provide space for girls to express themselves, allowing their work to stand on its own.
DOWNLOAD I AM THE VOICE or read more below.
The Center on Gender Justice & Opportunity at Georgetown Law and Rights4Girls released this compilation of girls' visual and written work in October 2018. Read more about the launch event and watch videos from the event here.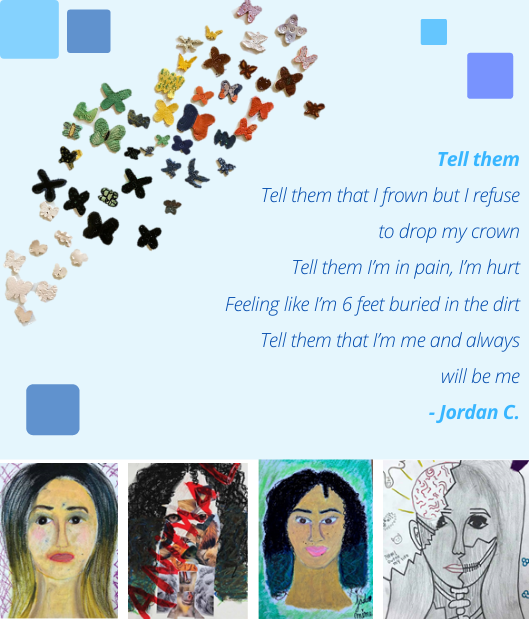 From the Introduction:
Girls represent a growing share of the juvenile justice population. The girls who are sent into the system are disproportionately girls of color, and many are LGBT/gender non-conforming.
In most cases, the offenses that these girls commit do not present risks to public safety; instead, they reflect trauma that the girls have experienced. At higher rates than boys, girls in juvenile justice have mental health needs that most often go unaddressed by a punitive system that exacerbates their symptoms.
The system rarely provides girls with the opportunity to express themselves — or to be heard when they do. It offers few of the programs that girls need — healing-centered, gender-responsive, culturally competent, or trauma sensitive interventions. Some of the girls whose work appears in this booklet have participated in such programs, which are named in the acknowledgement section. But, more often, juvenile justice facilities do not see the girls for who they are.
This booklet is more than a statement; it is a window, a portal, into the experience of girls, and is the product of their hard work. We are grateful for their willingness to share their stories and insights, and we celebrate the skill, courage, and openness of their art. We offer our profound thanks to each contributor.
We also owe an immense debt of gratitude to our friends and partners, new and old, who spread the word and supported the artists through the submission process.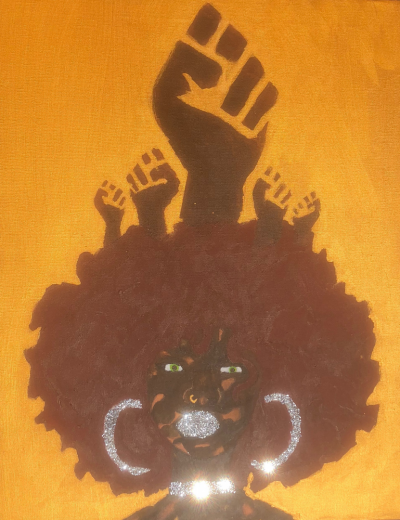 Artist's Statement – Briana Evans
I Can Wear My Hair How I Want!
"I read an article somewhere about a Black girl who had her natural hair out in an afro. She got suspended because her hair was "inappropriate" and/or "not done". The article really angered me because I wear my hair in an afro. I wear my hair natural! And this young girl got suspended because her hair was worn in the natural state is it after it's washed? So I painted a random girl with an afro with fists coming out of her hair meaning natural hair. Girls Rock!"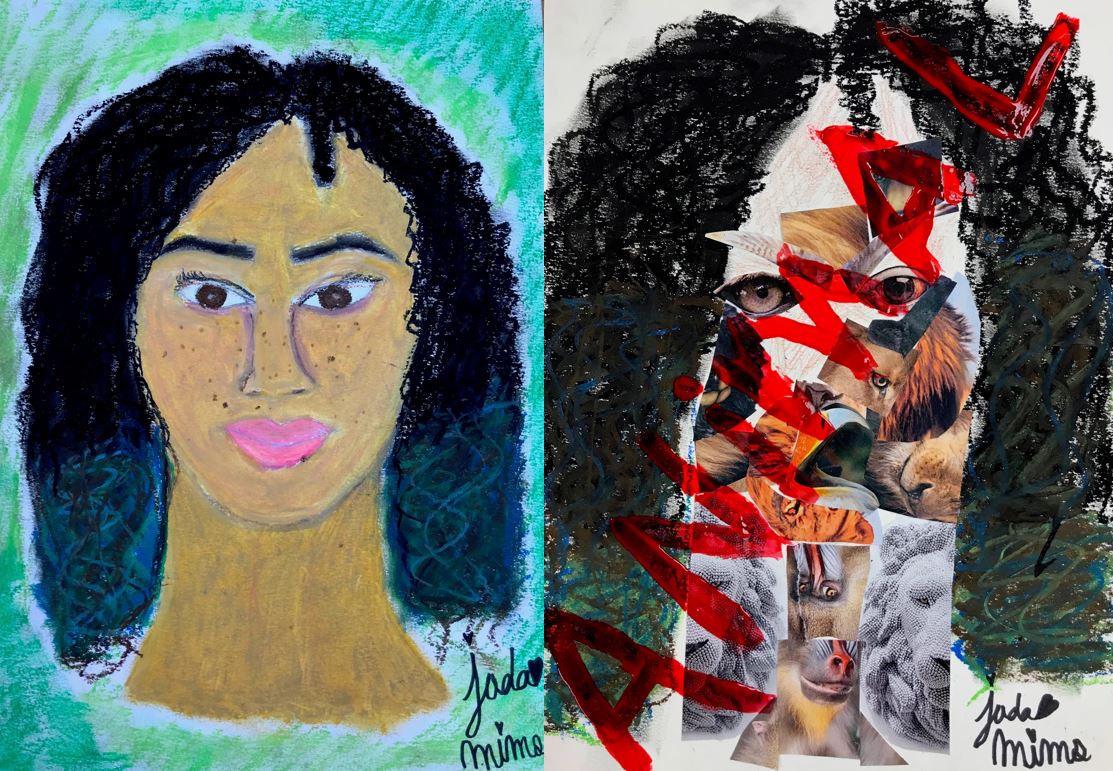 How I See Myself vs. How The System Sees Me
Now That I'm a Felon – Anonymous
Never had a childhood,
I call it 14 and grown.
Family torn by the bottle,
I am all alone.
Breaking glass and screams
in my peripheral vision.
Dad breaks me like it's his mission
Mom doesn't care
She never listens.
I'm stuck in this life,
I'm imprisoned.
I don't get decisions for my life
now that I'm a felon.
It's going to stick to me like an addiction,
even though I'm tryna break through like ammunition.
Truth is,
the felony will always stay,
but I gotta hope to see better days.