Girlhood Interrupted at the National Museum of Women in the Arts
September 08, 2019 - Washington, DC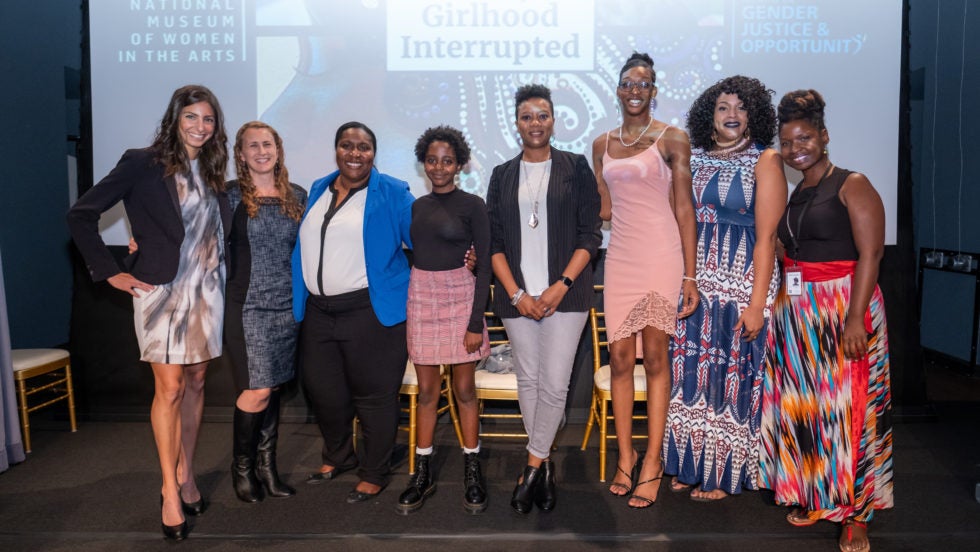 The Center co-hosted Girlhood Interrupted, a Cultural Capital event, with the National Museum of Women in the Arts. In the beautiful space of this landmark museum, activists, researchers, and artists presented their perspectives on our research highlighting Black girls' lived experiences and the bias that can influence adults' perception of their innocence.
In collaboration with the National Museum of Women in the Arts, the Center commissioned two local artists to create pieces in response to its adultification bias research. Painter Ashley Joi and photographer Sancha McBurnie brought the adultification bias of Black girls to life with their stunning artwork.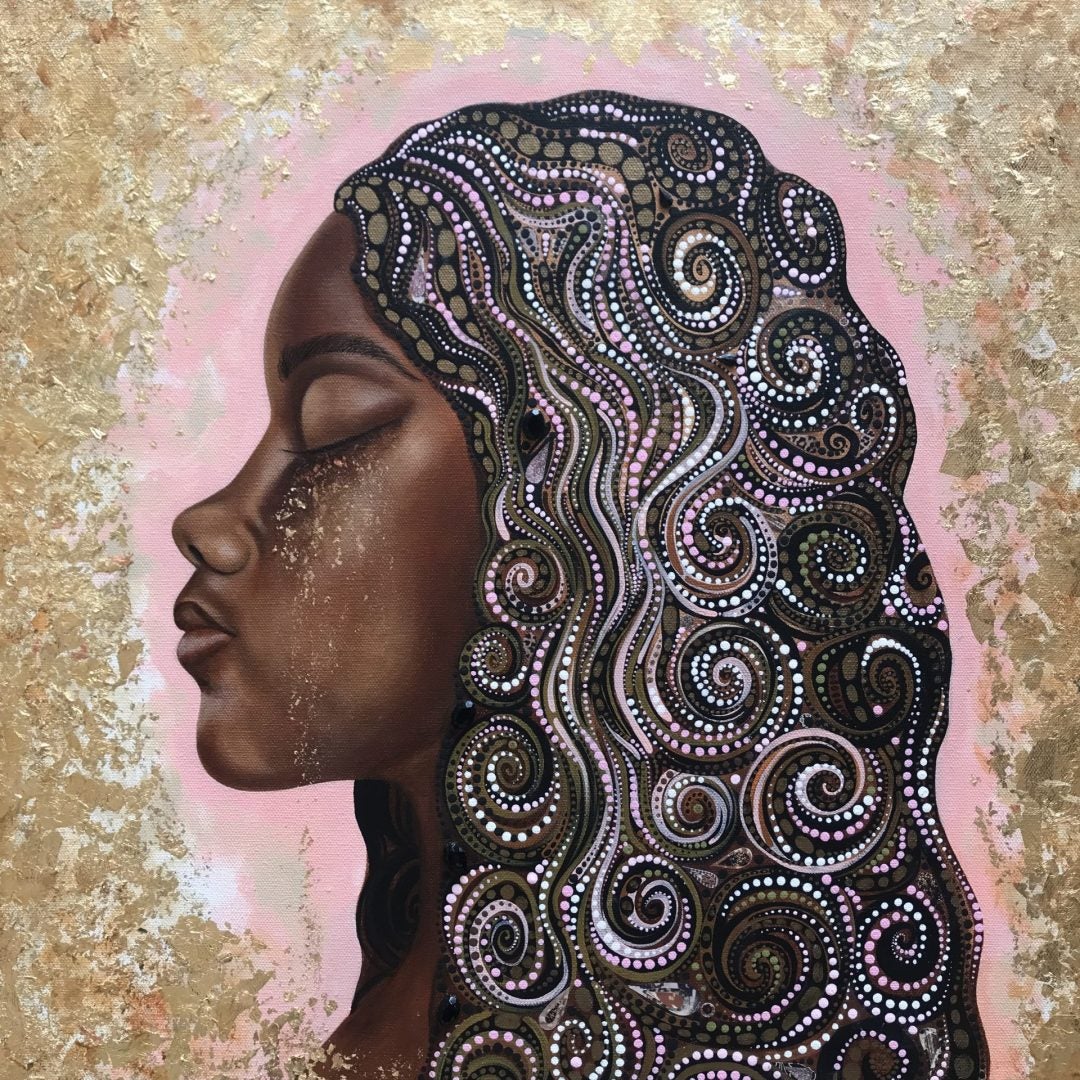 Ashley Joi is an abstract painter specializing in a unique style that incorporates mixed-media with traditional painting. Ms. Joi created three paintings in response to the Center on Gender Justice & Opportunity's work that convey the depth of both the sorrow and joy experienced by Black women and girls.
She gained inspiration for her painting Tears from a focus group participant who said, "[A white girl's] tears carry more value than [a] Black girl's [tears]." By creating golden tears in response, Ms. Joi emphasized the egitimacy and value of Black girls' pain. She also encompassed the girl in a golden shield, symbolizing that she deserves nurturing, protection, and support.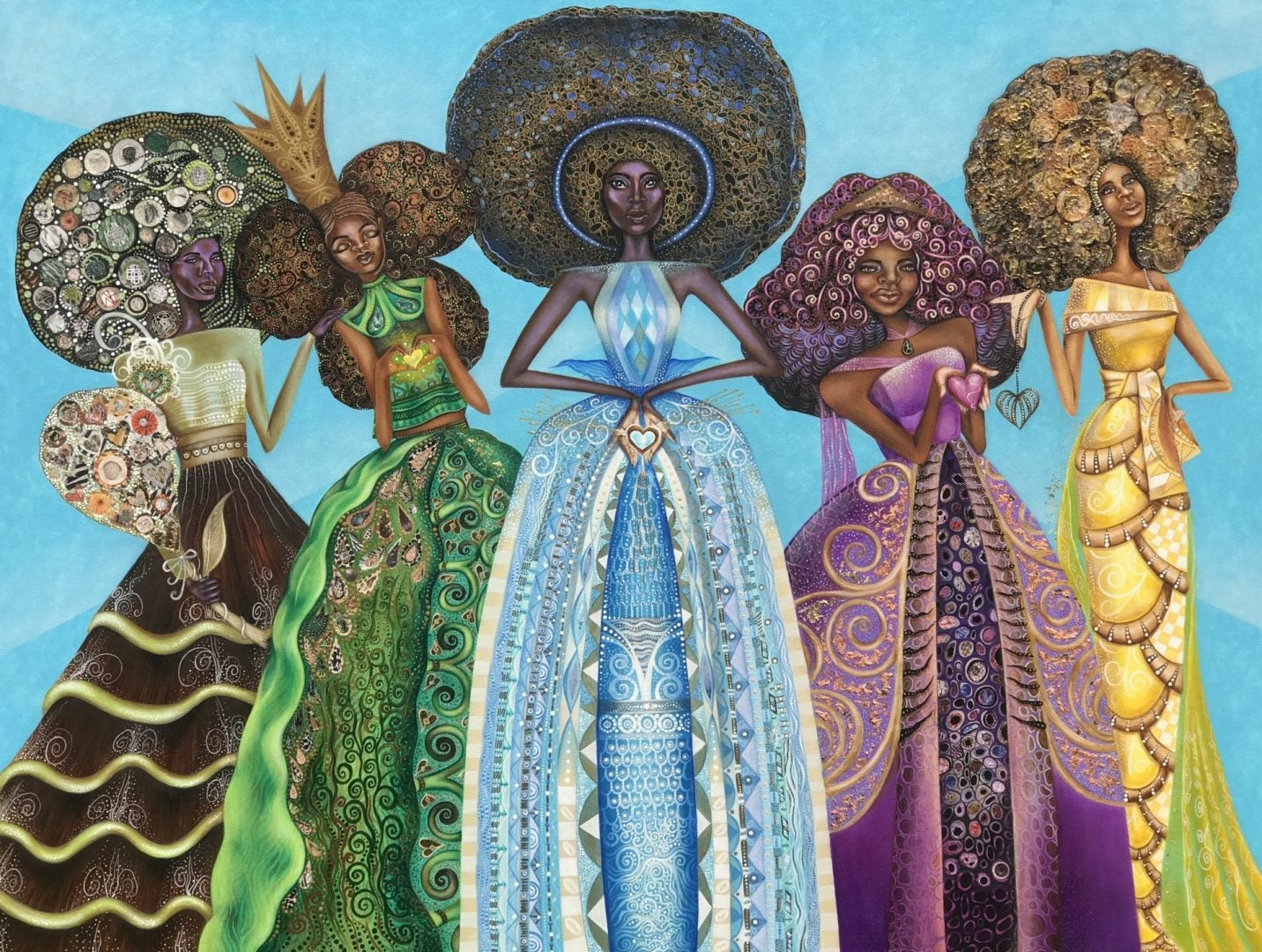 Her second piece, Dreaming of Love, features Orishas, characters derived from Yoruba mythology originating from present-day Nigeria. Hidden within the painting are Adinkra symbols of the Ashanti people from present-day Ghana. Ms. Joi created this piece to provide Black girls with an uplifting image rooted in this country's history of slavery.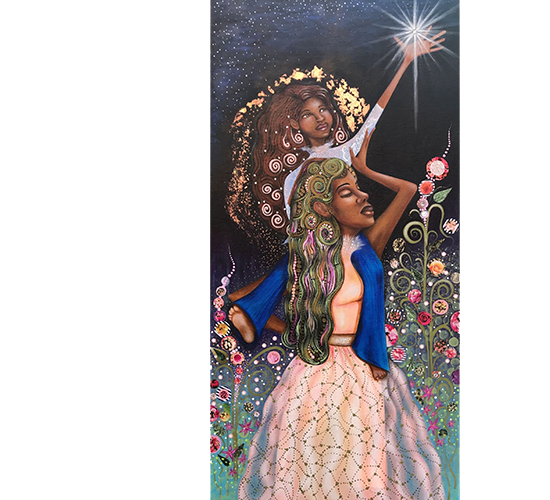 Lastly, the painting Empower Her presents a Black woman supporting a young Black girl on her shoulders, representing a visual depiction of overcoming adultification bias with love and nurturing.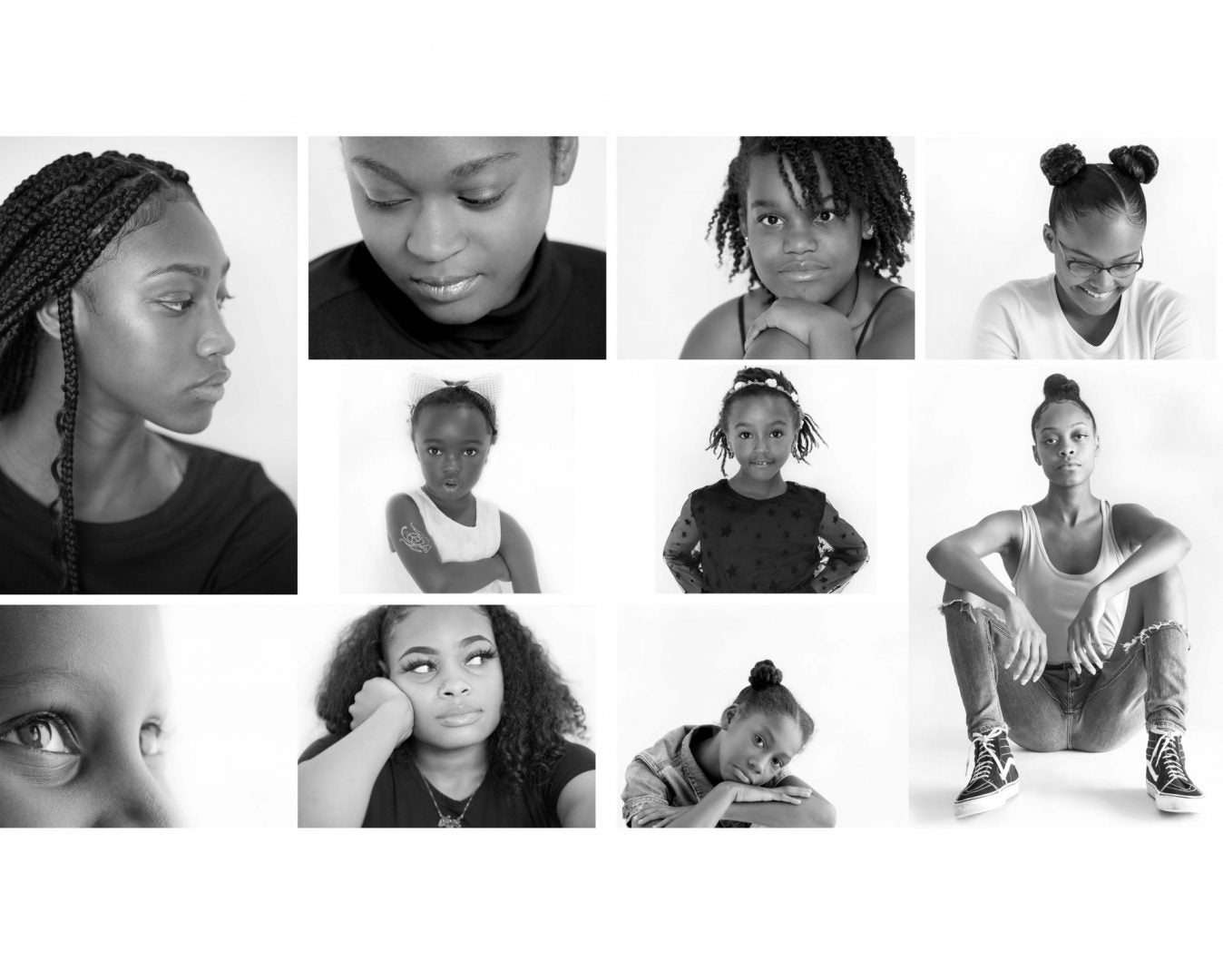 Sancha McBurnie is a photographer who focuses on portraiture, concert, and event photography. Ms. McBurnie chose to take portraits of Black girls that affirmed the authentic childhood of her models, asking them to come to the studio in their natural clothes and hair, and allowing them to pose in whatever way they chose, that best reflected who they are.
Because she was deeply affected by the notion of erased childhood for Black girls, Ms. McBurnie initially created collages that literally removed girls' features, replaced by the labels that adults layer onto them. However, through her creative process, Ms. McBurnie realized: "I was finding all of these ways that I could try to remove the girls from the photograph, and I realized that that was the problem: people weren't seeing them." So, instead, she created the vivid portraits you see here that capture Black girls' genuine, youthful selves.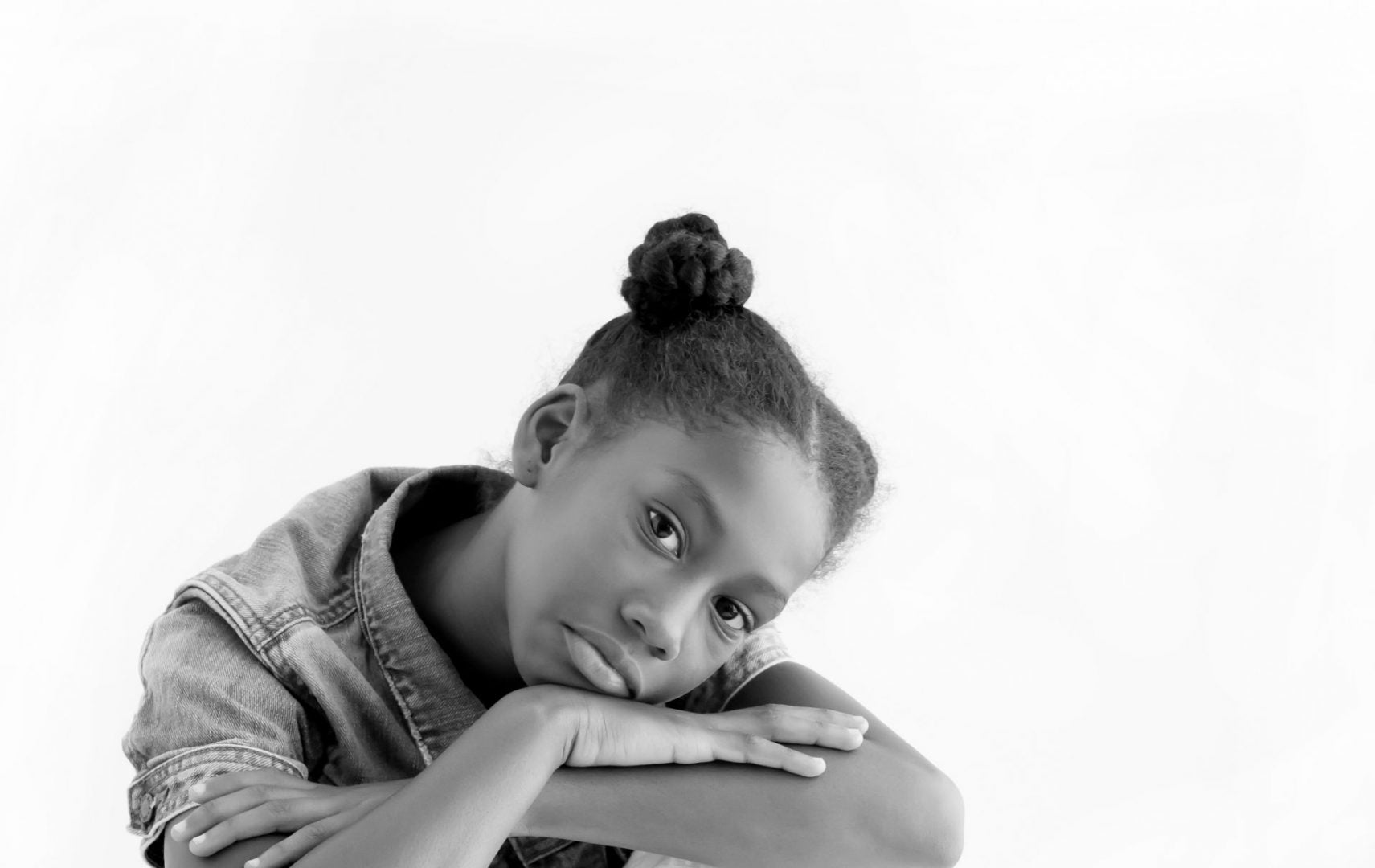 The Center on Gender Justice & Opportunity was honored to work with these artists, and will look forward to further collaborations in the future.
Watch the Event
Girl Interrupted at the National Museum of Women in the Arts