Adultification Bias
In 2017, our research uncovered a form of bias Black women and girls already knew well from experience: adults view Black girls as less innocent and more adult-like than their white peers, even in the 5-9 year-old age bracket. We're working to raise public awareness and overcome this form of bias.
New & Noteworthy: Adultification Bias
About Our Work on
Adultification Bias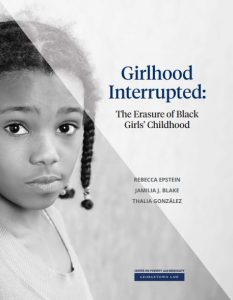 Quantitative Research
In 2017, the Georgetown Law Center on Poverty and Inequality released a groundbreaking study, Girlhood Interrupted: The Erasure of Black Girls' Childhood, which revealed that adults view Black girls as less innocent and more adult-like than their white peers. The quantitative data, collected under the leadership of Dr. Jamilia Blake, showed that even in the age bracket of 5-9 years old, adults perceive Black girls as needing less nurturing, protection, and comforting than white girls of the same age, and that they're more independent. The peak difference in adults' perception of innocence appeared in the 10-14 year-old age bracket. The potential implications of these findings are profound: they may help explain why Black girls tend to receive harsher treatment in schools and the juvenile justice system. If authority figures hold Black girls to a more adult-like standard, or view them as fundamentally less innocent, they may be less likely to extend leniency, or give them a second chance.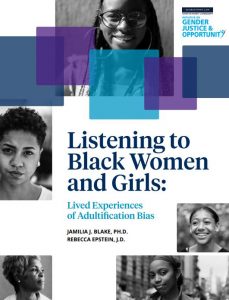 Qualitative Research
Because the Center on Gender Justice & Opportunity values the voices of women and girls, we conducted qualitative research in 2019 to follow up on our original report. In focus groups across the country, Black women and girls confirmed that the experience of adultification bias is common. One participant said:

Campaign for Change
We launched a multimedia campaign to end adultification bias. A short graphic-novel style video explains the concept of adultification bias and our findings; a social media campaign with the hashtag #EndAdultificationBias aims to collect comments and stories; and an online storytelling portal, EndAdultificationBias.org, is intended to elevate awareness of adultification bias, build community, share resources, and engage in the power of storytelling by centering the experiences of Black women and girls.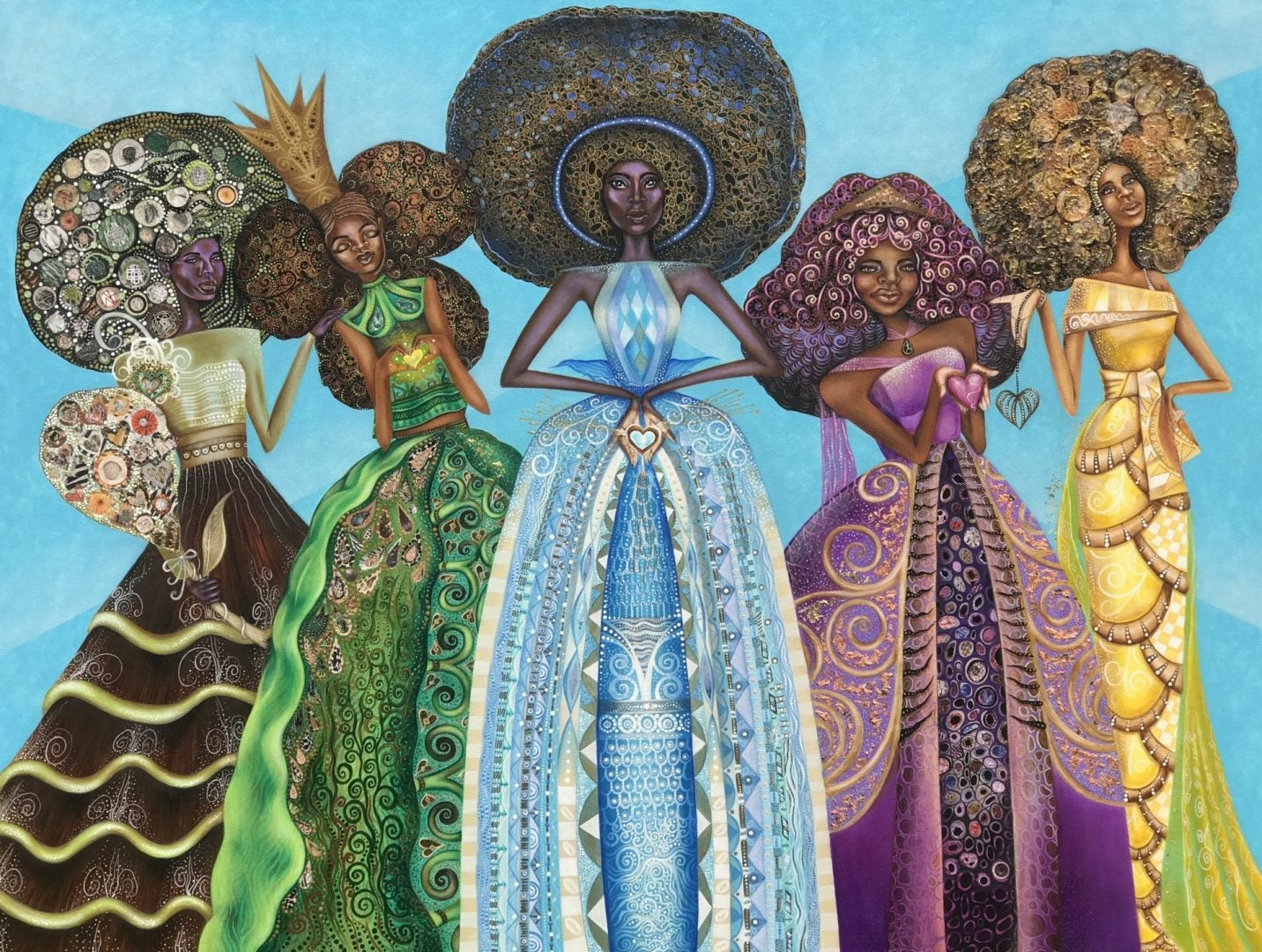 Local Action Taken in Response to our National Research
Austin, TX: Our report's call to action has shaped local efforts to overcome this form of bias. For example, a coalition called "The Innocence Initiative" is engaged in a public awareness campaign to overcome adultification bias and research to identify how this form of bias appears in northern Texas. We are proud to be attributed as the motivating factor for this coalition, which is translating our national research into local action.
Washington, DC: In 2019, the National Museum of Women in the Arts hosted an event to raise awareness of adultification bias. At the event, our Executive Director and Senior Scholar Dr. Jamilia Blake presented our research on adultification bias; two local artists presented the work that we commissioned to express their response to our research; and two girls, including one of our youth advisors, discussed their experiences with adultification bias. Watch the full recording of the event here.
Read Our Publications on Adultification Bias
Watch to Learn More
Learning Module 6: Adultification Bias
Girl Interrupted at the National Museum of Women in the Arts
Adultification Bias in #BlackAf
Visit our Story Portal and Share Your Story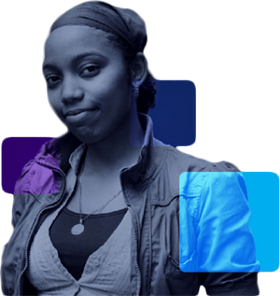 Share your stories, resources, or words of encouragement to help build community and elevate awareness of adultification bias.